Social Media News You Need to Know: June 2017 Roundup
Facebook added closed captions for Live video, Twitter rolled out a redesign, Instagram added archive functionality, and Snapchat released a new map feature—June was a busy month for updates on social media.
Let's dive in.
Table of contents
Twitter
Direct message buttons
On June 13, Twitter rolled out the ability for businesses to add buttons to direct messages. Businesses can add up to three buttons—to open any web URL, including links to other Twitter features—to any message. Button text is fully customizable, including the use of emoji.
The intent of the update is to make it easier for people to take an action outside of the conversation, such as composing a tweet, following an account, or opening a website within the Twitter app.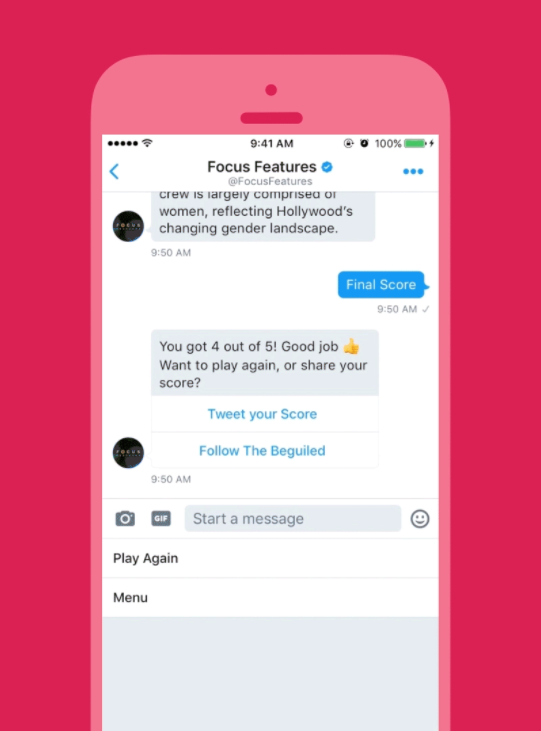 Image via Twitter.
Redesign
On June 15, Twitter announced a new look for the platform, across twitter.com, Twitter for iOS, Twitter for Android, TweetDeck, and Twitter Lite.
Some of the changes include:
A new side navigation menu featuring a user's profile additional accounts, settings, and privacy
Links to articles and websites open in Safari's viewer in the Twitter app
More consistent typography and bolder headlines
Rounded profile photos
Updated icons, including changing the reply button to a speech bubble instead of an arrow
Real-time updates of reply, retweet, and like counts on tweets
Increased color contrast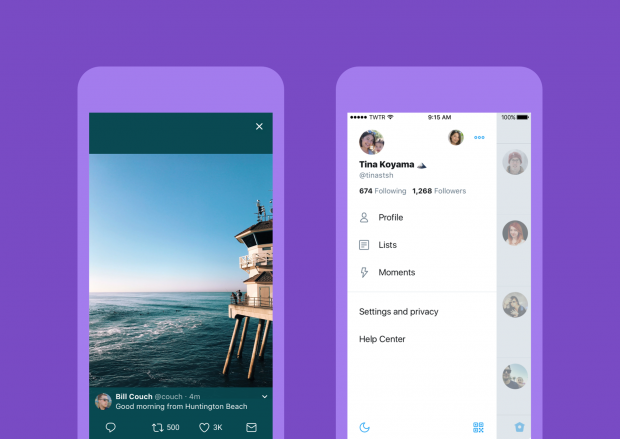 Image via Twitter.
Facebook
New tools for politicians
At the beginning of June, TechCrunch reported that Facebook has added several new tools for politicians and their constituents:
Constituent Badges—allow users to identify themselves as a person living in the district elected officials represent
Constituent Insights—helps politicians learn what news stories and content is popular within their district
District Targeting—allows elected officials to gather feedback from the constituents via Facebook using either posts or polls targeted only towards users who actually live in their district
Add representative info—when composing a message, U.S. users can now choose to add the contact information for their government representative to the post
New Facebook Album features
On June 1, TechCrunch reported that Facebook rolled out the ability to add videos, check-ins, and text posts to albums.
Users can also now display a featured album on their profile and follow friends' albums to get notified when they are updated.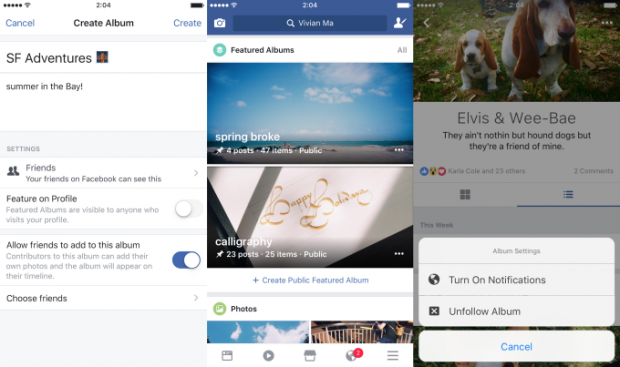 Image via TechCrunch.
Developer Circles
On June 1, Facebook launched Developer Circles, "a new program for developers all over the world to connect, learn, and collaborate with other local developers."
Developer Circles are intended to serve as forums for developers to share knowledge, collaborate, and more.
Developing new messaging app for teens
On June 1, technology news site The Information reported that Facebook has begun working on a new messaging app for teens. The app, called Talk, will let parents monitor who their children are in contact with. Code for Talk was discovered on the flagship Facebook app.
Closed captions for Facebook Live
On June 6, Facebook rolled out the ability for publishers to add closed captions to Facebook Live video in an attempt to make the feature more accessible to people who are deaf or hard of hearing.
Publishers can use Facebook's speech recognition service to automatically generate captions for videos on their Pages. Viewers who have captioning settings turned on will automatically see closed captions on Live broadcasts when they're available.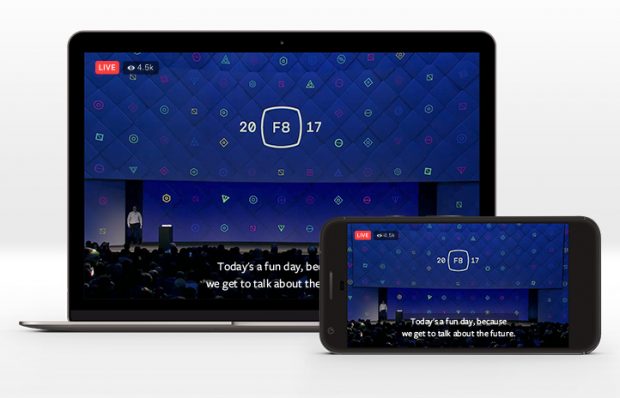 Image via Facebook.
Disaster maps
On June 7, Facebook introduced disaster maps, a new feature that uses "aggregated, de-identified Facebook data to help organizations address the critical gap in information they often face when responding to natural disasters."
The three types of maps are:
Location density maps—show where people are located before, during, and after a disaster
Movement maps—illustrate patterns of movement between neighborhoods or cities during a crisis
Safety Check maps—based on where users mark themselves as safe during a disaster
Updates to Canvas
On June 7, Facebook made Canvas available for every ad format in News Feed by opening it to the new "collection" function. Originally launched in March, collection "increases the likelihood of discovery and a purchase by featuring a primary video or image above relevant product images."
Advertisers can now use collection for objectives beyond mobile shopping as well as attach a Canvas full-screen experience.
Facebook has also added easy-to-use full-screen templates for Canvas based on different business goals, such as getting new customers, selling products, and showcasing your business.
Image via Facebook.
Value optimization ads tool
On June 12, Facebook began rolling out value optimization, a new tool for advertisers that uses purchase values sent from the Facebook pixel to estimate how much someone might spend on a business in a week.
Facebook explained: "The ad's bid is then automatically adjusted based on this estimation, allowing campaigns to deliver ads to people likely to spend more with your business at a low cost."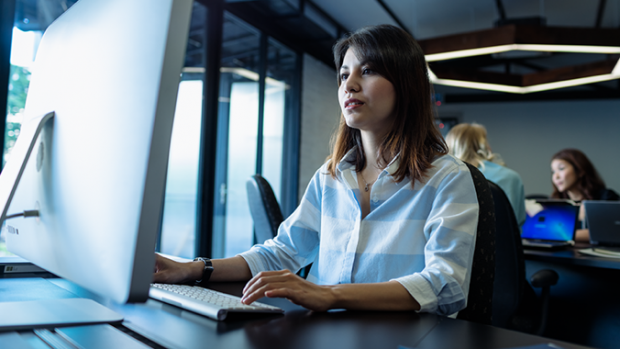 Image via Facebook.
Updates to Safety Check
On June 14, Facebook introduced updates to Safety Check, the feature that allows people to communicate with friends and family during a crisis.
The new updates include:
Fundraisers in Safety Check—people in the U.S. can start a fundraiser within the Safety Check feature
Expansion of Community Help—making it available on desktop and for all crisis types once Safety Check is activated
Personal note—when people mark themselves as safe, they can also share a personal note to add additional context
Crisis descriptions—get more information about a crisis from NC4, Facebook's trusted third party global crisis reporting agency, within Safety Check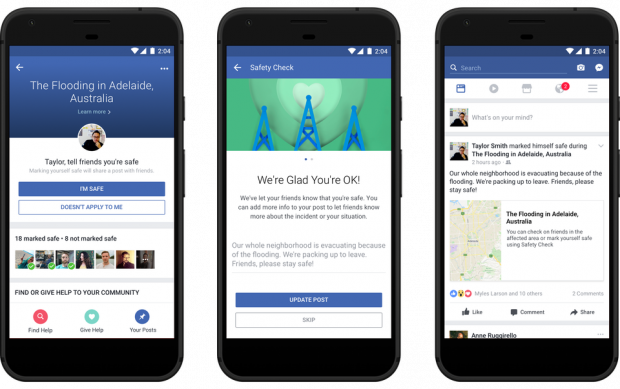 Image via Facebook.
New Audience Network controls
On June 14, Facebook announced several new controls for advertisers in Audience Network:
Pre-campaign transparency—this will show advertisers a list of where their ads could potentially deliver before they push a campaign live
Blocking at the account level—advertisers can set block lists at the account level instead of logging into individual campaigns or sets of ads
Choice over video placements in Audience Network—advertisers can specify types of placement (such as in-stream, native, or interstitial) they want their video campaigns to run in using a simple opt-out format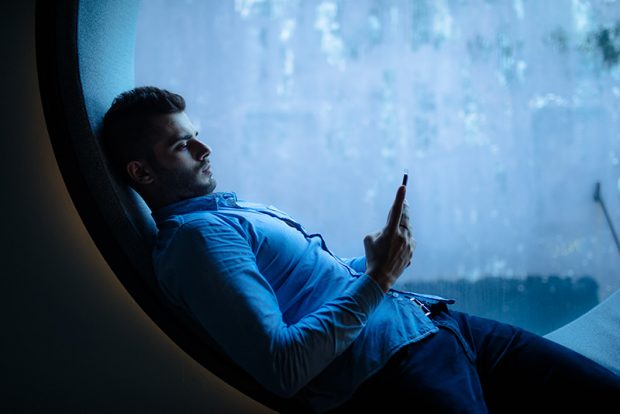 Image via Facebook.
Profile picture controls
On June 21, Facebook added new privacy features for profile pictures. The new option will restrict who can download, send, or share the user's profile photo, among other features. Currently available for users in India, Facebook says it plans to expand the profile picture privacy feature to other countries.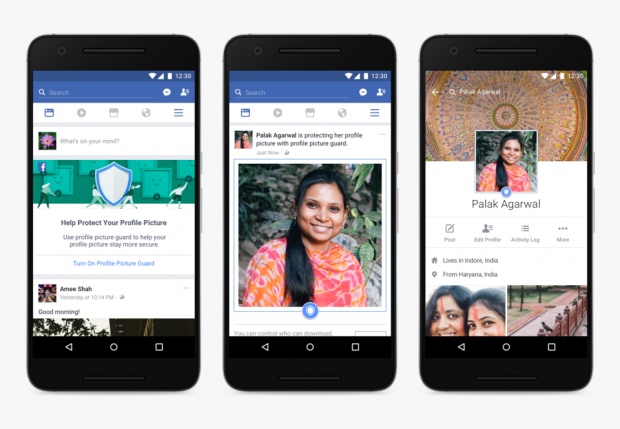 Image via Facebook.
Messenger video chat
On June 26, Facebook rolled out new features for video chats in Messenger:
Choose one of five Messenger emoji to animate your emotions on screen
Add a filter
Use a mask or animated effect
Screenshot Messenger video convos—to save or share in Messenger Day—using the new camera button
The new features are available in one-on-one and group video chats.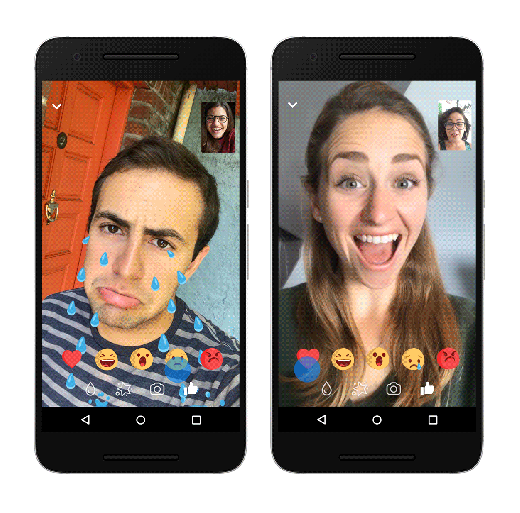 Image via Facebook.
Instagram
New feature to disclose sponsored celebrity posts
On June 14, BuzzFeed reported that Instagram is launching a feature to make it easier for celebrities and influencers to indicate when their post or Story is sponsored by a brand.
The phrase "Paid partnership with…" will appear at the top of these posts or Stories. The feature is currently being tested by a few brands and celebrities (including BuzzFeed).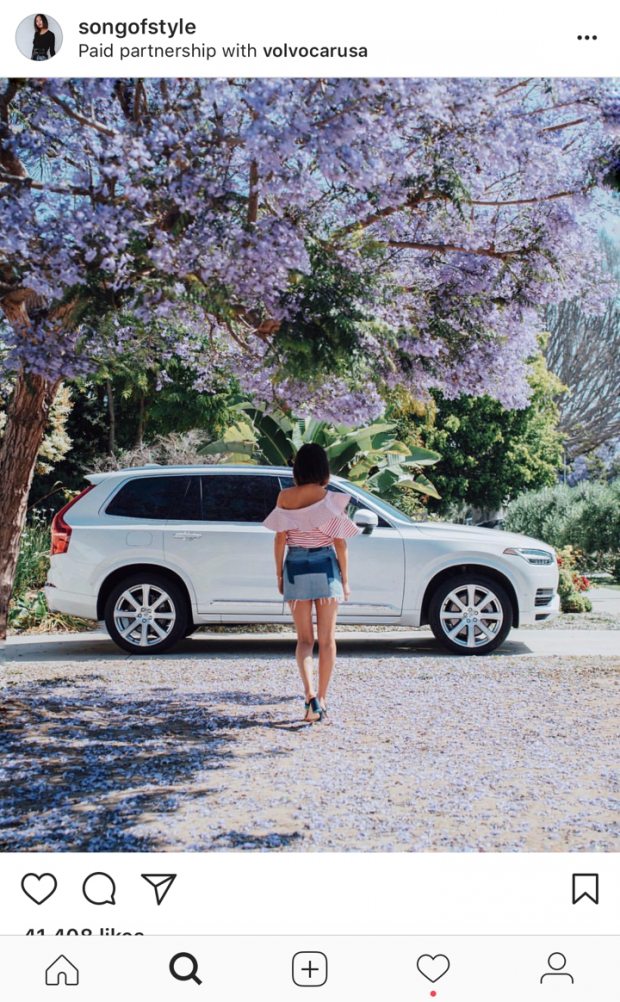 Image via Song of Style on Instagram.
Archive
On June 13, Instagram introduced Archive, a new feature that lets users move previously-published posts into a new archived post tab. This allows users to save things they previously shared on Instagram while also hiding them. They can also choose to return an archived post to their profile.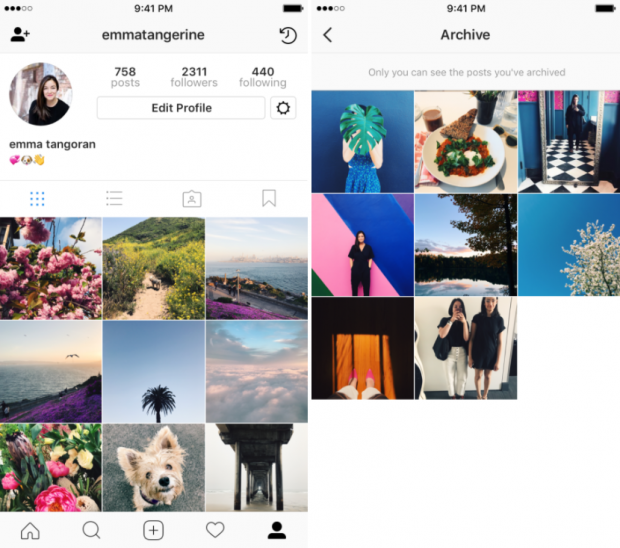 Image via Instagram.
Live replay in Stories
On June 20, Instagram rolled out the option to share a replay of your live video to Instagram Stories. Initially introduced in November 2016, Instagram only added the ability to save a live video at the conclusion of the broadcast in March. Prior to that, live videos simply disappeared when they ended.
Live video replays will include the comments and likes from the original broadcast. View counts will include both people who watched the video live and those who saw it in Stories. A replay will show up slightly differently in the Stories bar and users' profiles, with a play button appearing at the bottom of the Stories circle.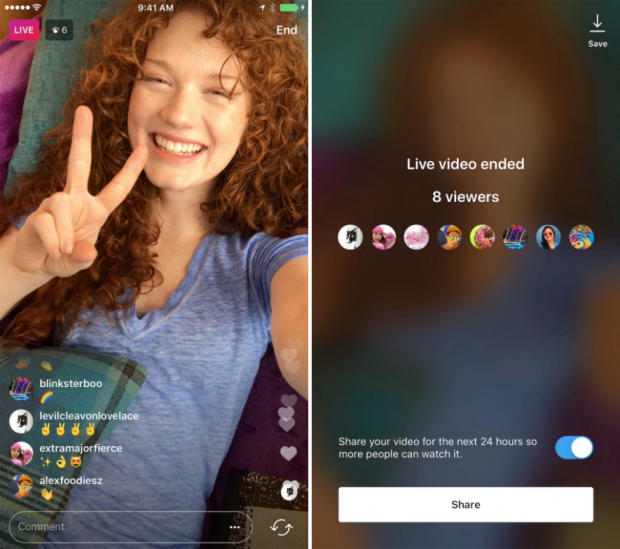 Image via Instagram.
Pinterest
Lens updates
On June 21, Pinterest rolled out a new look—and new tools—for Lens, the new visual discovery feature that allows users to search for real things on the platform.
The network has introduced a new interface, doubled the number of categories that Lens is trained to recognize, added zoom and focus features, and made "Instant Ideas" available for Lens search results.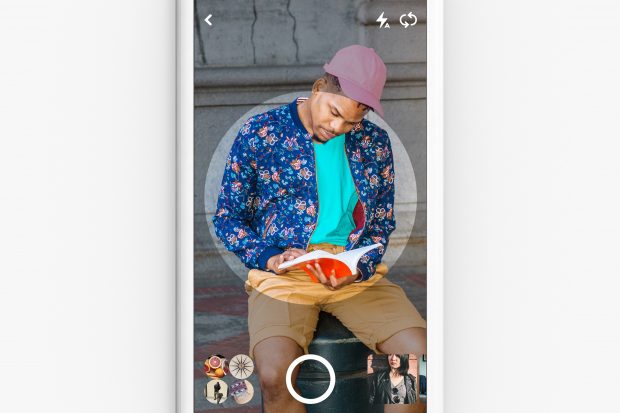 Image via Pinterest.
New security features
On June 27, Pinterest rolled out several new security features:
Two-factor authentication
List of logged in devices
Email notifications for logins from new devices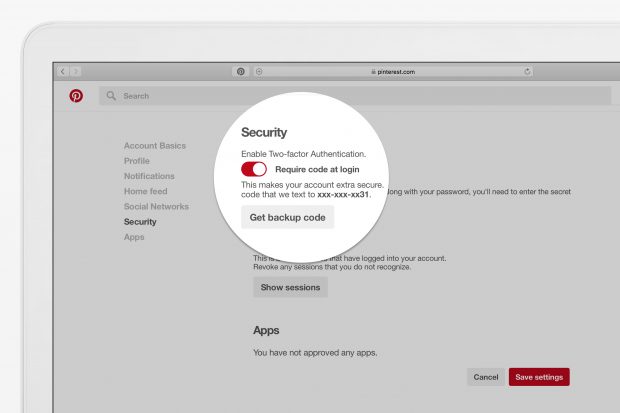 Image via Pinterest.
YouTube
Developing VR180
On June 22, YouTube announced that they're working on a brand new virtual reality format called VR180. The format, being developed in conjunction with Google's Daydream team, is intended to make VR content easier to create.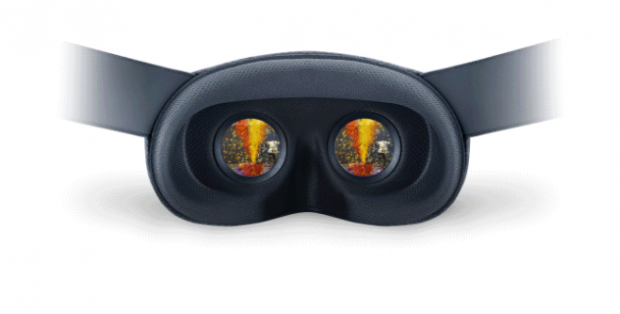 Image via YouTube.
YouTube VR Studio
On June 21, AdWeek reported that YouTube has launched VR Creator Lab, a new program designed to help creators and brands learn YouTube best practices and make videos.
VR Creator Lab is a three day program that includes cameras and equipment, editing tools, and resources such as training sessions and talks from Google.
LinkedIn
Images in comments
On June 20, LinkedIn added the ability to include images in comments.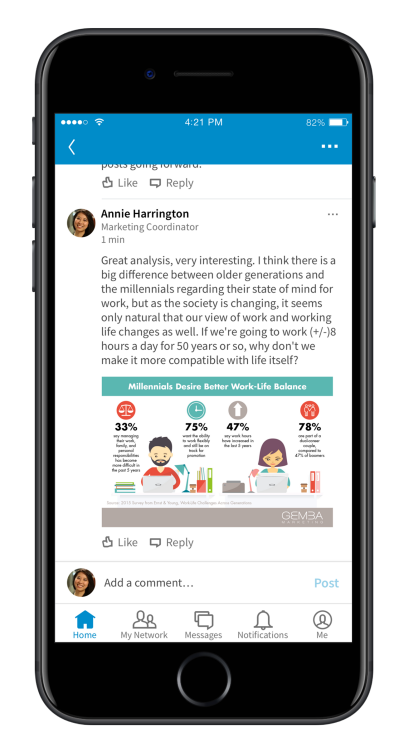 Image via LinkedIn.
Search Appearances
On June 21, LinkedIn announced a new search feature called Search Appearances, which let's users know how many people found them in a LinkedIn search, as well as the companies and job titles of people who found them in search.
LinkedIn explained that the feature is intended to help "signal what types of opportunities you might be a fit for."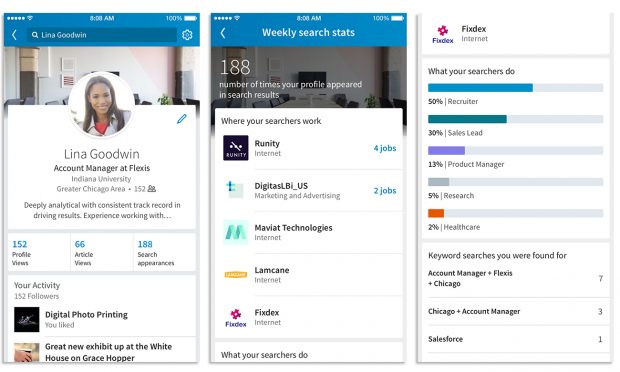 Image via LinkedIn.
Hootsuite
Independent research
We're pretty thrilled about this.
Forrester recognizes Hootsuite as a leader in social media management: https://t.co/Pyrhg0wdDY #ForresterWave pic.twitter.com/zmd2gtHD9O

— Hootsuite (@hootsuite) June 12, 2017
The Forrester Wave is one of the most respected analyst reports, helping enterprise organizations make informed technology purchases. Read all about the news here and download the full report (for free!) here.
New office in Mexico City
On June 15, Hootsuite announced that we opened an office in Mexico City. The new regional headquarters is part of the company's expansion into Latin America, one of Hootsuite's fastest growing markets with over 2 million existing users.
We're excited to announce our expansion into Latin America! Opening an office in vibrant Mexico City 🇲🇽 https://t.co/JBDzb1oe2J #HootLatam pic.twitter.com/0oW3smzlEf

— Hootsuite (@hootsuite) June 15, 2017
Snapchat
Company acquisition
On June 5, AdWeek reported that Snap Inc. acquired Placed, a location-based data company. According to AdWeek, Placed uses "opt-in mobile panels to track foot traffic to stores for brands,"
In a statement to AdWeek, Snap explained that their latest acquisition would continue to operate independently with founder and CEO David Shim reporting to Snap's CSO Imran Khan.
Ads updates
On June 12, TechCrunch reported that Snapchat has rolled out three important updates to how ads are purchased and run:
Ads Manager—a self-serve portal that allows clients to buy, manage, optimize, and view analytics about campaigns, use ad formats and targeting capabilities, and more
Snap Publisher—a browser-based tool that lets advertisers import existing brand assets, trim horizontal video to work for a vertical format, and access ad templates for different objectives, add motion to static images, A/B test ad variants, and buy ads through Ad Manager in a single click
Snapchat Certified Partners—a new program that provides extra training to certain top ad tech partners and favors them when referring clients; expansion of the standard partner program by adding 25 new partners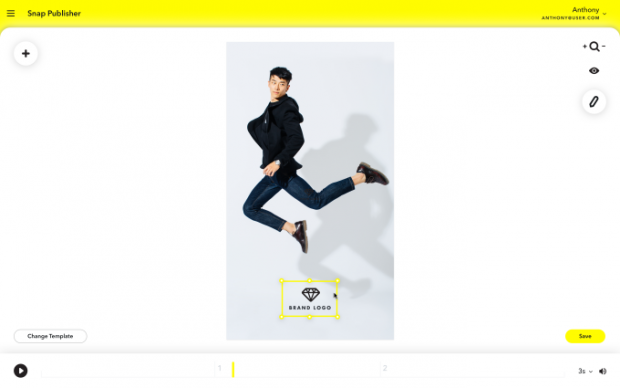 Image via TechCrunch.
Snap Map
On June 21, Snapchat introduced Snap Map, a new feature that lets users share their location with friends and see where people they know are posting Snaps from.
Snap Map also features the ability to add to and view collective Stories, which appear at the appropriate place on the map. For instance, if a user shares a Snap from a concert to "Our Story," then it could appear in the concert's location on the Snap Map.
[embedded content]
Snapchat TV shows
On June 19, TechCrunch reported that Snapchat and Time Warner have announced a deal to create Snapchat original shows and ads.
Reportedly worth $100 million over the next two years, the deal features shows spanning a variety of genres, including scripted drama, daily news, and documentaries.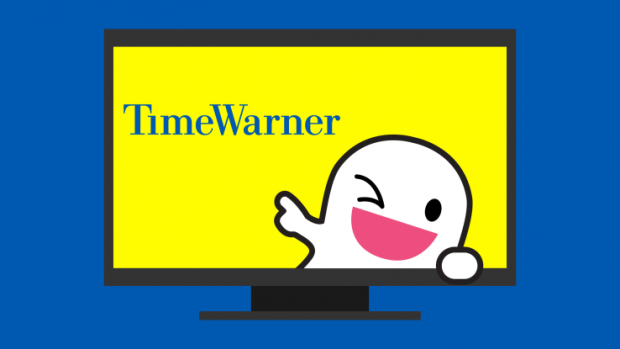 Image via TechCrunch.
Create custom geofilters in app
On June 28, Snapchat announced the ability to create custom geofilters in the app.
In addition to choosing a theme for their filter, Snapchatters can use many of the same creative tools available to decorate Snaps, such as text, Bitmoji, and stickers.
Custom geofilters were previously only available online via Snapchat's website.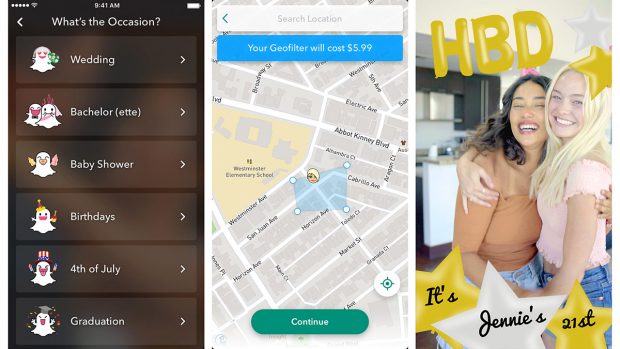 Image via Snapchat.
Social media moves fast and keeping up with the rate of change—new platforms and shifting best practices—can be tough. Learn the fundamental social media marketing skills you need to stay ahead of the pack with free training from Hootsuite Academy.
This post was originally published on Hootsuite